Rums of Puerto Rico
Did you know that Puerto Rico is the capital of rums? It's no wonder we get the tropical sensation of wearing a wide brimmed straw hat, sipping a cocktail on a Caribbean island. Rum is historically an island product brimming with history, warmth, spice and the sweetness of its source–sugar cane.
Today I had the pleasure of meeting with the representatives of the Puerto Rican tourism government in town for an educational/marketing campaign about the Rums of Puerto Rico, a division of the Puerto Rico Industrial Development Company (PRIDCO).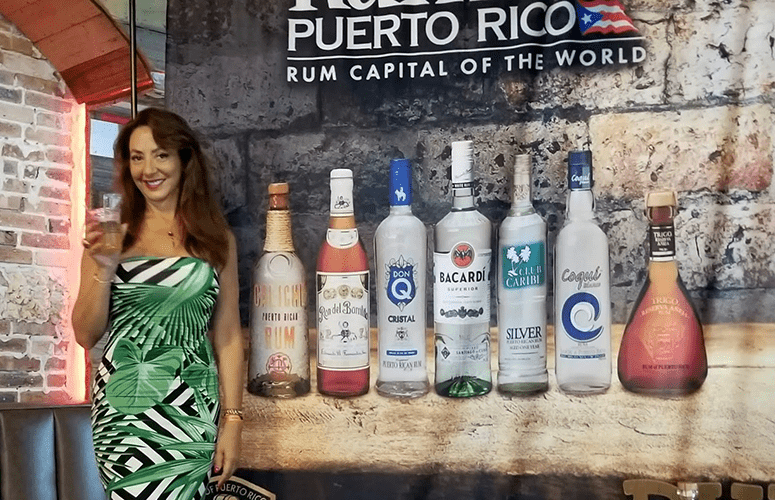 While Puerto Rico still recovers from the impact of hurricane Maria in 2017, it strives to focus on its core strengths, one is tourism the other is rum. With the expansion of mature luxurious expressions, rum is no longer labeled a"good time" quick party spirit. While rum is produced in over 80 countries, Puerto Rico is responsible for exporting 70% of the rum consumed in the U.S. As drinkers age so does their palate for a more sophisticated rum. Therefore Rums of Puerto Rico was wise to ensure that Americans were aware that rum was evolving into a higher end spirit. It's not just for mixing and sipping pina coladas and mojitos anymore. Swirling, sniffing and tasting these finer rums in pure form, ranks them with other high shelf liquors.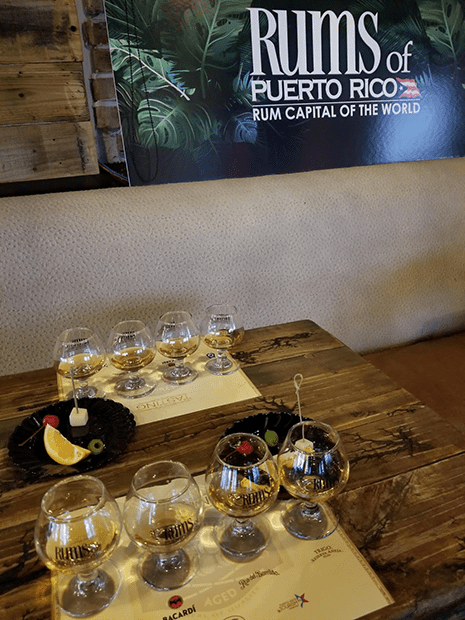 The Puerto Rican Rum Standard
The representative started with a general overview of rum making on the island. In touting their benchmark standard, the Rums of Puerto Rico claims that no other country follows their high standards of processing and craftmanship. Let's do a "rum down":
Ingredients – The rum must be made from quality sugar cane molasses. Other countries use primarily the sugar cane juice.
Distillation – Here they use columns made of pop steel called "Alambique".
Aging – This is the most important process. All rums must be aged minimum one year in American oak barrels.
Blending
Filtering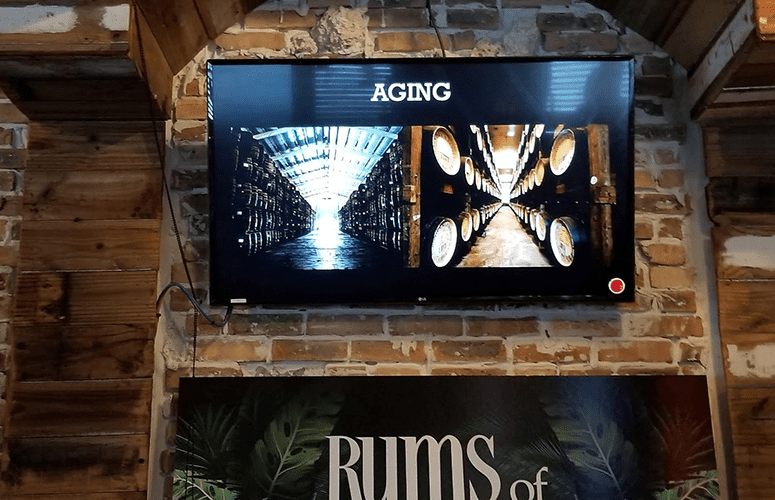 For our tasting and lesson, we sampled four rum brands Don Q, Bacardi, Ron de Barrilito and Trigo. In Hispanic style, we started from right to left.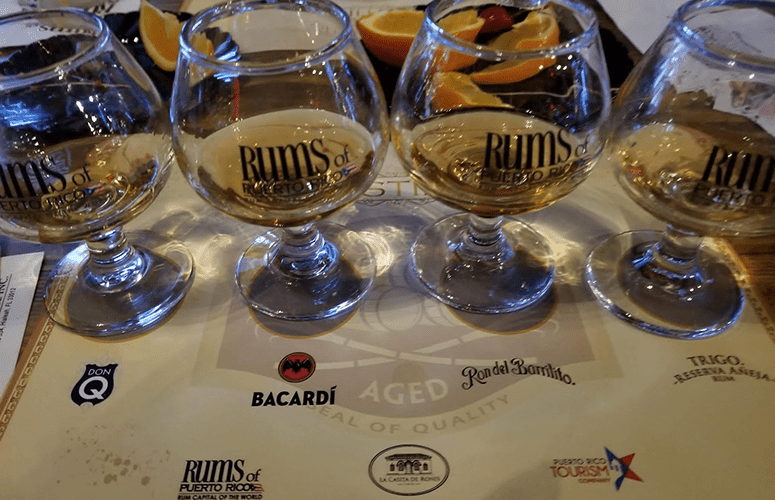 Trigo, Reserva Aneja Rum
The first one up was Trigo Reserva Aneja Rum. We examined the color, the legs and flavor. Trigo started in 1953. This particular rum, light body, is aged at least 12 years in American white oak barrels normally used for Bourbon. It is bottled in a limited edition, hand blown decanter bottle, to signify its craftmanship. Drinking it pure, it was definitely strong.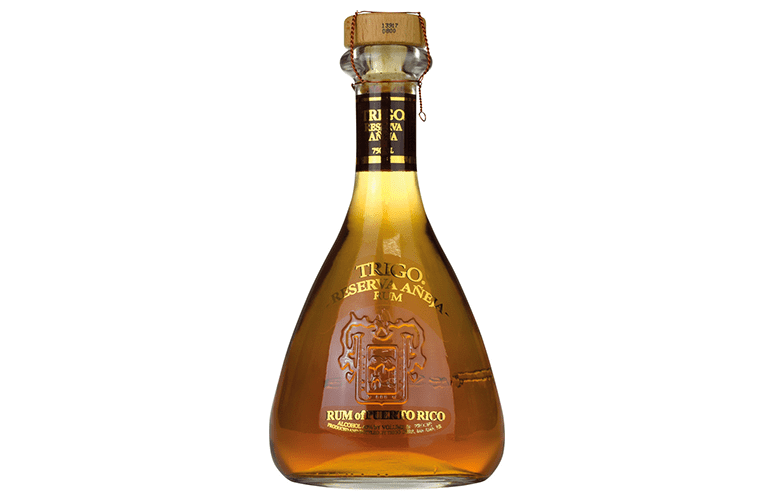 Ron de Barrilito
Next was Ron de Barrilito (translated "the barrel of rum"). This was my favorite blend and story. A full body rum aged in sherry casks from Spain. As the story goes Pedro Fernandez returned to Bayamon, Puerto Rico in 1871 after studying engineering in France for learning to craft aged spirits. In 1880 after perfecting his craft he created the first blend of rum and served it straight from the "barrelito" (barrel). While the family served other blends from a bottle as was more appropriate, guests kept asking for the rum from the "barrelito". This is the favorite rum in Puerto Rico for its simple process and historical roots. Nothing has changed since 1880. They still make small batches, utilize the exact same methods and even the same label, and bottle labels by hand. Amazing.
Bacardi
Next was the recognizable brand Bacardi. While the Bacardi family originally started rum distillery in Cuba, sensing the rising tension during the Batista era, they began building distilleries in Puerto Rico. After Castro's revolution in Cuba the family fled to Puerto Rico and continued their rum making. Bacardi is the number one selling rum brand in the world. This particular superior blend was aged 10 years.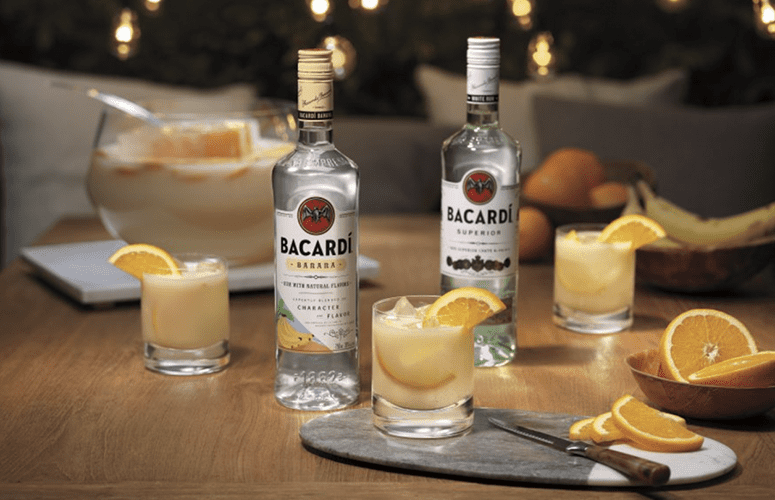 Don Q
Last but definitely not least was the Don Q, the best selling rum in Puerto Rico. In 1865 the family of Don Juan Serralles opened a rum manufacturer at the plantation Hacienda Mercedita (which he named after his wife Mercedes). After importing a still from France, Don Juan produced various local rum brands most of which were short lived. Inspired by the success of other rum producers in the island, the family decided to launch a refined brand, Don Q in 1932 to export. It became so popular it rivaled Bacardi who locals considered too harsh or a foreign brand (headquarters for Bacardi was in Cuba at the time; since the 1960's Bacardi has had its headquarters in Bermuda). Then in the 1960's Don Q was available in most of Puerto Rico's supermarket chains.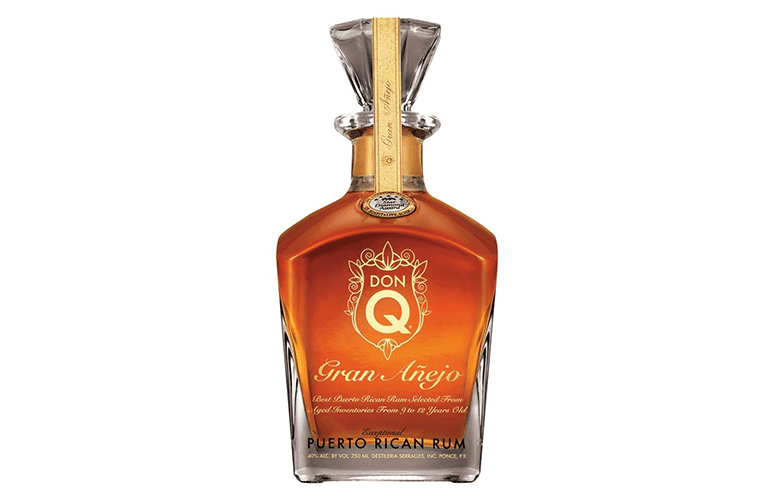 The joy was tasting while picturing the distillery and the land around it, in the countryside, on a hilltop…all while listening to the stories.
With the growth of premium rums there is a price point to match. Bottles can average around $50 USD or more depending on the age.
These rums can be consumed pure, on the rocks or in mixed cocktails. Personally I prefer cocktails. After all the drinking and storytelling I now long for a trip to the island where one can visit the origins of this tropical spirit, feel transported to the 1800s, watch the workers and families take pride in their craft and support tourism and the rum industry. Let the rum tour continue! Salud!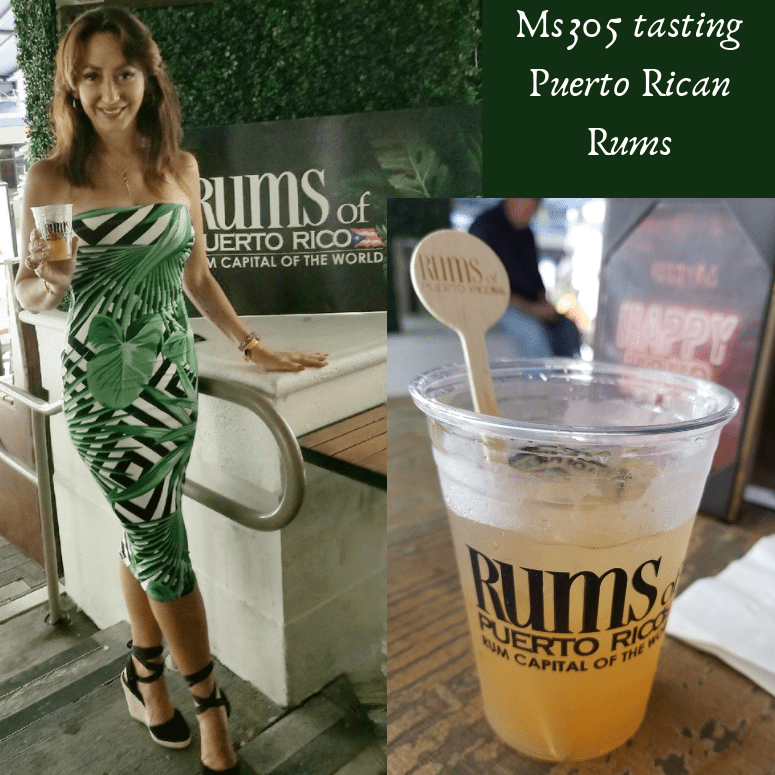 At Little Havana Tours (in Miami) we offer VIP rum tasting tours. Please contact us for details at [email protected] or call 305-814-4058.
This is NOT a paid advertisement or sponsorship. No monies was received for writing this post.
Written by Christine Michaels, founder of Little Havana Tours, Miami, FL