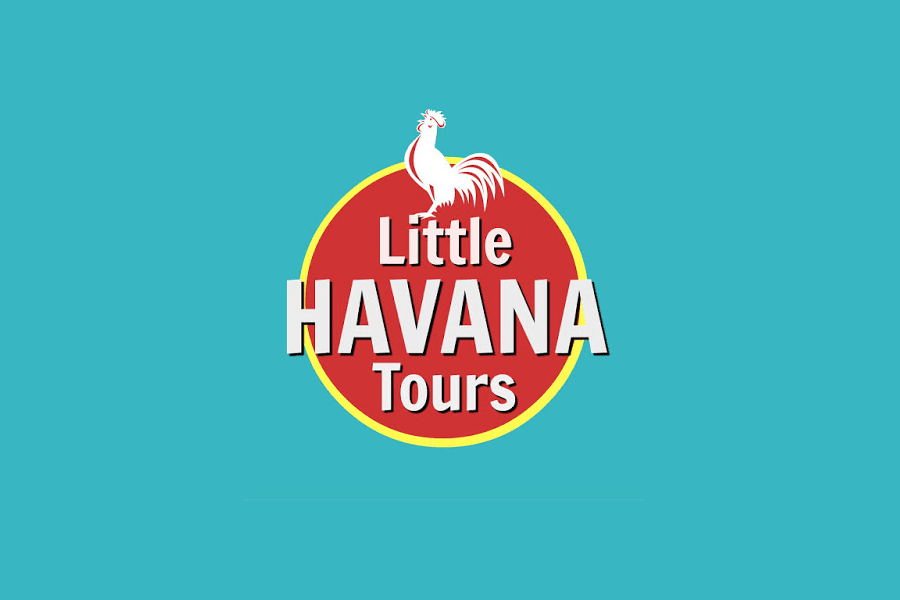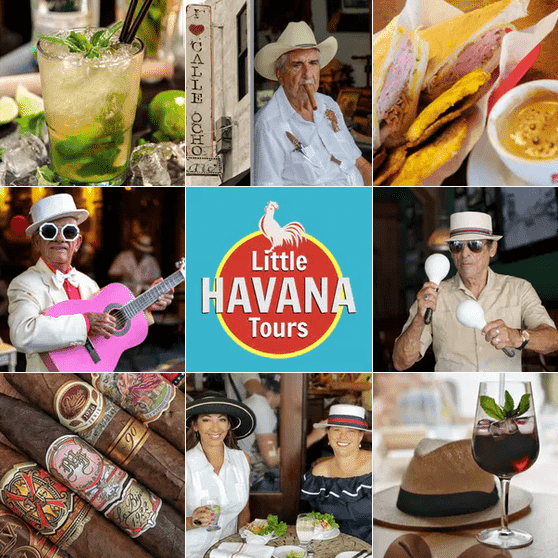 Miami is a growing mosaic of cultures. In just the past three years, tourists are discovering this "national treasure" neighborhood, originally home to thousands of Cuban exiles.
Today it is evolving with influences from Central, South America, and other Caribbean nations. Little Havana Tours is the original tour operator to offer daily public and private tours to guide you in discovering its rich history and traditions. Led by a certified team of expert guides, join us on a variety of tours that touch on history, politics, food, art, music, cigars, coffee and rums.
Choose our daily public tour in the heart of Calle Ocho for an introduction to the history and cultural traditions. Begin with a stroll down Memorial boulevard; visit a fresh fruit marketplace and Cuban bakery; enter a cigar shop to watch tobacco leaves hand rolled into fine cigars; sip Cuban coffee and savor flavorful food.
Or delver deeper by selecting a private tour and a la carte options to suit your preference. Escape the tourist crowds, meet Bay of Pigs survivors, dine where locals eat, savor other ethnic foods, hand roll your own cigar, pair it with a rum or two, take a mojito mixology or participate in a salsa dance session. There are many options to customize the tour just for you.
Welcome to your Little Havana experience!
Something for Everyone
CULTURAL TOURS
Little Havana Cultural Walking Tour *
2 hour cultural walking tour with Cuban coffee and pastries
10am & 2pm select days | View Tour Details
Little Havana Cultural Walking & Food Tour*
* 10 am start time most popular for cooler temperatures in summer, less tourist crowds in winter, and most authentic experience
Specialty Tours
PRIVATE TOURS
Rum Tasting Experience
Discover the best rums and their origins
Cigar & Rum Tasting Experience
Smoke a cigar while tasting fine rums
Cuban Art & Cocktails
Admire select art while sipping cocktails
To inquire or book a specialty tour, please contact us directly via email [email protected]‬.
Celebrate with Us
PRIVATE GROUPS & EVENTS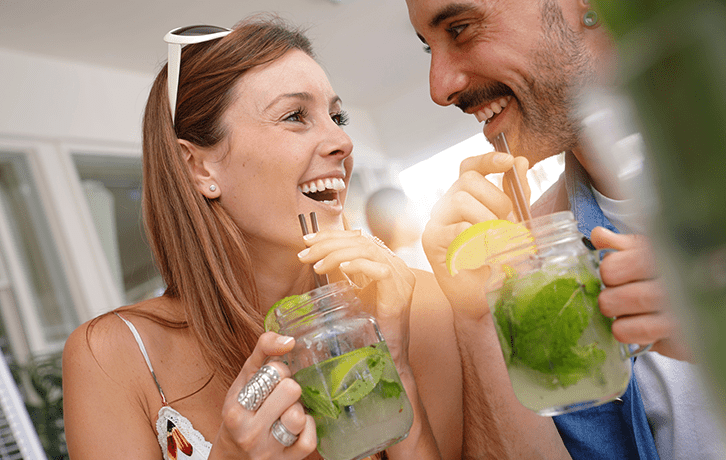 Little Havana Tours offers boutique-style service for small and large groups. Whether you are celebrating a birthday, bachelor/bachelorette party, anniversary, family gathering, or planning a team building activity, corporate event, or academic experience, Little Havana Tours offers custom-tailored solutions for a memorable event.
Choose from a variety of a la carte options to customize and elevate your tour such as hands-on cigar rolling lesson; venture off the beaten path for other tasty, cultural foods; host a private session with Cuban artists or Bay of Pig survivors; take a paintbrush to canvas and create your own masterpiece; or learn to sway your hips and move in rhythmic step in a salsa or bachata dance class.
This error message is only visible to WordPress admins
Error: No feed found.
Please go to the Instagram Feed settings page to create a feed.
Corporate Tours
SOME OF OUR VALUED CORPORATE CLIENTS


Like traveling to another country! The perfect mix of food, fun and a quick history lesson! Our tour guide Christine was lovely and attentive and knew many of the locals so it had a very personal touch. I highly recommend this tour! Lots of fun!

Tamar A
Daily Public Tour, December 2018
We were treated to an indepth, virtually private tour of this small and fascinating neighborhood in Miami. The guide's knowledge and affection for the history, residents, artists and personalities of Little Havana made this tour the most memorable day of our trip to Miami. Fantastic!

Betsyrnola
Daily Public Tour, July 2019